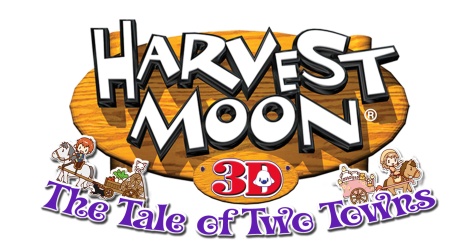 It was the best of times, it was the worst of times. Actually, these are just some pretty good times, because Harvest Moon: The Tale of Two Towns, the next chapter in Natsume's legendary RPG/farm-sim series, will be releasing simultaneously on the Nintendo 3DS and Nintendo DS this Summer. The story centers on, yep, two villages who have grown apart since a vehement dispute over who has the best cooking. Players can choose start in the crop-oriented, Eastern flair of Konohana or the animal-loving European-style town of Bluebell. Who wants to take bets on if you marry someone from the other town?
Commenting on the dual platform, Hiro Maekawa, President and CEO of Natsume, stated "We wanted to ensure that all of our loyal Harvest Moon fans would have a chance to play this game," presumably because of all the returned 3DS units following the horrible diseases it causes (sarcasm). "No matter which version they pick up, they're sure to love the great new cast of characters, the fun festivals, and the exciting new gameplay mechanics."
If only the Second Europan War in Valkyria Chronicles started over cooking. I'm sure there'd be a lot less ethnic cleansing.