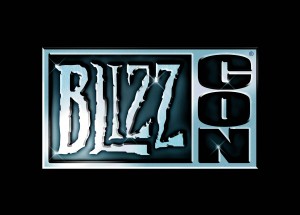 Blizzard's annual BlizzCon show is always a big hit with gamers. And if you want to attend the 2011 edition of the company's "celebration of the global communities surrounding Warcraft, Diablo, and StarCraft" you'll have two chances to buy tickets.
The first batch of tickets will go on sale on Saturday, May 21 at 10 AM (Pacific Time) with another batch up for grabs on Wednesday, May 25 at 7 PM (Pacific Time). Tickets will be priced at $175 each and will only be available at the official BlizzCon website.
Blizzard fans looking for the complete BlizzCon experience will also have the chance to purchase tickets to the BlizzCon Benefit Dinner on Saturday, May 28 at 10 AM (Pacific Time). The $500 tickets will include admission to BlizzCon and the pre-show dinner, which takes place on Thursday, October 20. Proceeds from the dinner will benefit the Children's Hospital of Orange County as guests get the "opportunity to rub elbows and trade war stories with Blizzard game developers and other employees before the show."
If both of those options are out of your price range, then perhaps the BlizzCon Virtual Ticket (priced at $39.99) is for you. According to Blizzard, "the Virtual Ticket grants access to comprehensive live HD coverage from the show floor on each day of the convention, including exclusive interviews, demos, and more." Ticketholders will be able to access all of the Virtual Ticket content through a multichannel Internet stream and also via Pay-Per-View on DirecTV. BlizzCon Virtual Ticket buyers will also receive this year's BlizzCon-exclusive World of Warcraft and StarCraft II: Wings of Liberty in-game items
BlizzCon 2011 will be held at the Anaheim Convention Center on October 21 and 22.