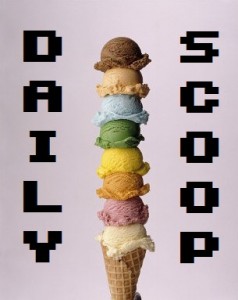 Today is a beautiful day! The weather people keep saying it's going to rain, but I am at a point where I don't think I trust them anymore. They've lied about the snow, they've lied about the rain…if they lie about the sunshine, then I'll start getting belligerent!
Today's Amazon Deal of the Day in video games is EA's Crysis 2 for the PC, PlayStation 3, and Xbox 360. It's on sale for $39.95 down from $59.95, which is a damn good deal. (Someone should probably ask Mike Gutierrez if he thinks it's worth spending even that much after his review.)
Amazon's also got some Kinect games on sale – three of them are $10 off, but Kinectimals is over $20 off! Now is a good time to pick it up if you're Kinect-ed.
There are tons of awesome t-shirts today, including a great Shaun of the Dead one, as well as a heart-wrenching Serenity reference. But my favorite by far is at Ript Apparel: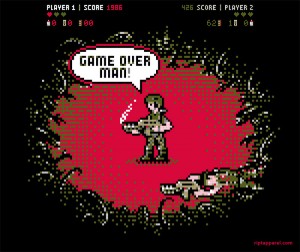 Game over, man! Game over.