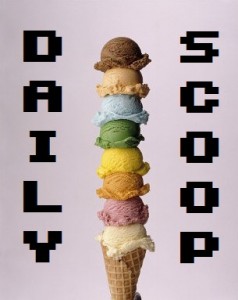 I'm trying to limit myself to just one t-shirt a month, but seriously, they're making me broke. The daily scoop is making me broke, I say! And some of them aren't even video game related. I think I just need to have fewer interests!
Anyway, first thing's first: today's Amazon Deal of the Day in video games is EA's Nerf N-Strike Double: Blast Bundle for the Wii. It's half price at $14.99 from $29.99. There's two games here – the bundle "includes two Wii games (NERF N-Strike and NERF N-Strike Elite) and the NERF Switch Shot EX 3 Blaster Peripheral, with Red Reveal decoder lens and three NERF darts." Whoa. That sounds pretty awesome! Pick this up for yourself, if there's a Nerf nerd in you.
And today's Ript t-shirt is not video game related, but I'm pretty sure it's going to be impossible for me to stop myself from buying it: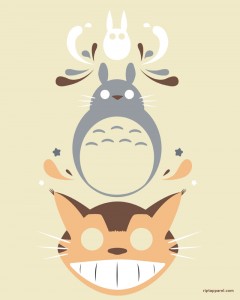 This loving and affectionate rendition of characters from My Neighbor Totoro made me squeee with delight as soon as I saw it. Trying to stop self…from purchasing…can't…control…aaaaaaaaaaaaaagh! If only Ni No Kuni was already available here. Then I would be too busy playing it to notice anything ever.