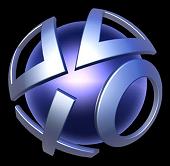 Day four of the second PlayStation Network outage of 2011 is here and Sony still doesn't have very many answers for us.
The latest statement from the company reveals they "are working around the clock to bring them both back online," but that there's still no timetable on when the PSN will be operational again. Apparently, part of the reason for the continued downtime is Sony's desire to protect the PSN from future attacks as they are also "re-building [the] system to further strengthen [the] network infrastructure […] to provide the system with additional security."
However, PlayStation Universe received an email from "a source with close connections to Sony Computer Entertainment Europe" discussing the latest round of attacks in a little more detail. According to the source, the PSN was hit with a LOIC attack, a specific type of denial-of-service attack that was previously used by Anonymous in their operations against Scientology websites and organizations that disapproved of WikiLeaks. Anonymous has denied responsibility for these attacks and claimed OpSony is over.
PSU's tipster also gave a timeline for when we might see the PSN back online. He said "Japanese servers may be restored tomorrow while the U.S. and E.U. servers will likely be operational the following day."