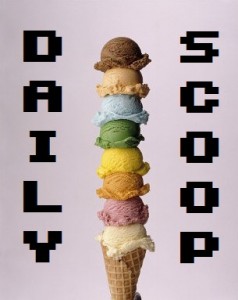 It's Wednesday, and a new D & D encounter begins tonight! Not sure what that means? You should read our interview with Kieren Chase to find out all about it, while I practice my rolls!
Today's Amazon Deal of the Day in video games is Activision's Guitar Hero: Warriors of Rock Guitar Bundle for the PlayStation 3 and the Wii. It's $49.99 down from $79.99, and includes Dethklok, DragonForce, and…Blind Melon? Really? The guys with the video that has the bumblebee girl? Hmm. That sounds…like…ROCK!!
Speaking of things that rock, check out today's Ript shirt, called "TerManated," which is a crazy mash-up of MegaMan and Terminator: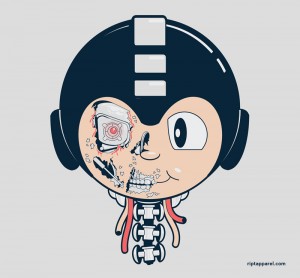 HE'LL BE BACK.