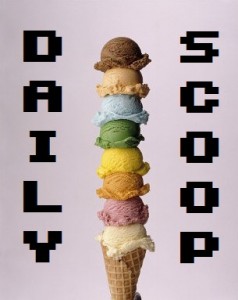 GameLoop Philly was this past Saturday, and it was a blast! Lots of local game developers got together to talk shop about development as well as the local Philadelphia scene. Check out our podcast later this week for more information on it!
Not really a lot going on today – Amazon's Deal of the Day in video games today is the Rock Band 3 Midi PRO-Adapter by MadCatz for PlayStation 3, Xbox 360, and Wii. It's just $25 today down from $39.99, so grab it up!
Nothing else really going on today, so hey! Check out this video of laughing poop!