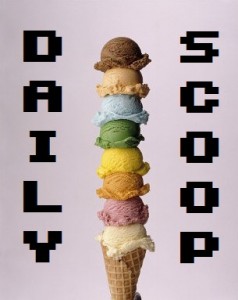 This is an excellent time to be a fan of Japanese games – first there was yesterday's Persona 2 announcement, and now NIS is pulling out all the stops! Those Disgaea games are really kicking my butt right now…
Speaking of totally awesome, don't forget to check out our "What To Expect From E3 2011" list, which is updated regularly (including Sony and EA yesterday). The big show is looming!
Today's Amazon Deal of the Day in video games today is Namco's Active Life Outdoor Challenge for the Wii. It's $32.99 down from $49.99, and includes an "Active Life Mat," which is a "specially-designed mat is bundled with the game so you can jump straight into the action!" WOW! EXCLAMATION POINTS!!!!!!!
Today's t-shirt is called "Guided Tours," and it's from Tee Fury: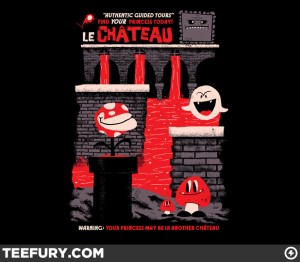 Your princess! She is in another chateau!