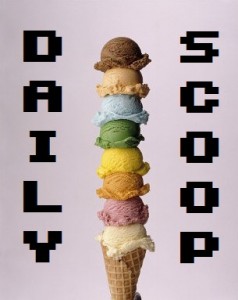 So we didn't make it to the beach this weekend, but I did manage to play a ton of video games, do lots of food shopping, sleep a bunch, and did some cleaning! All things I really needed to get done. So even though I don't have a tan, at least I ate delicious food and caught up on sleep. It all worked out!
Time for deals… Amazon's Deal of the Day in video games today is the Tritton TRIAX-180 AX 180 Universal Gaming Headset by MadCatz. It's just $50.00 down from $69.99, and has a "Stereo Analog Connection" as well as an "Inline Audio Controller with Independent Chat Volume Control." Not as cheap as I'd like it to be, but still a pretty decent deal!
Amazon's also having a Dads & Grads promotion right now. Week One is from 5/29 to 6/4 and it's all Wii deals, which includes games as well as accessories – get the NHL Slapshot Bundle for $29.99 or the Nintendo Wii – Controller Bundle for $21.99.
Today's Tee Fury has good timing, considering I spent a good portion of my weekend playing BioShock 2. It's called "Petty Morality" and it brings us back to Rapture: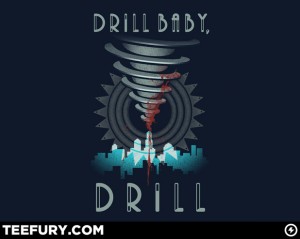 BioShock Infinite is too far away…