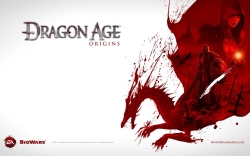 So the announcement that Dragon Age III is in development isn't exactly shocking, but it is good to see that BioWare is starting to work on the game. The company's Senior Director of Creative Development, Alistair McNally, recently tweeted that he's looking for environment artists:
I'm looking for exceptional environment artists to join me at #BioWare Edmonton, Canada to work on #DragonAge3 #gamejobs #jobs #3D #artists
Does this sound like something that's up your alley? If so, head on over to the BioWare website to apply.