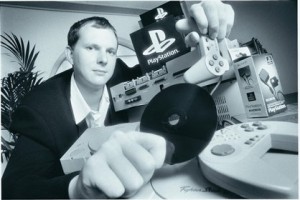 Having already made PlayStation literally a household name, Phil Harrison is now looking to cement the legacy of a new platform: Gakai. Harrison will be joining the cloud-based streaming game service's Advisory Board, in order to help them to "disrupt the way games are discovered and enjoyed by players worldwide." Also joining him will be Robin Kaminsky, former EVP at Activision who helped the juggernaut publisher broaden its portfolio with titles like Guitar Hero and Call of Duty.
"Gaikai combines an excellent technology, an innovative business model with an equally impressive team of smart people," said Harrison. "I look forward to contributing to the advisory board and helping the company realize its vision of the future of digital entertainment through the cloud."
If Ken Kutaragi is the father of the PlayStation, Phil Harrison is like its cool British cousin who taught it how to drive stick and talk to girls. Since leaving Sony Computer Entertainment in 2008, Harrison had a brief stint at Atari. Let's hope he finds success in his new endeavor.