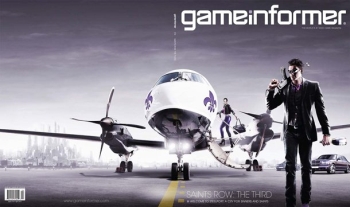 Ninja? Pirate? Ninja-pirate? Naked ninja-pirate? The choice is yours…
First off, that's the greatest opening to a press release in… well, pretty much ever. Secondly, ninjas and pirates are almost totally identified by what they wear, so there can never be a "naked ninja-pirate." Although, I suppose if anyone could pull it off, Johnny Depp could.
All this talk of pirates and ninjas is because THQ has revealed the Saints Row Initiation Station, a standalone character creator that'll be made available for free ahead of Saints Row: The Third's holiday release. But pirates and ninjas running around Steelport will seem relatively normal next to some of the other character ideas THQ has suggested:
Your favorite train wreck celebrity-turned reality TV star
Your least favorite overpaid prima donna professional athlete
A cape-wearing superhero (or villain)
Cowboys and Indians
A Dominatrix and her sex slave
Tag-team wrestling partners with sordid pasts
Players will be able to use the Initiation Station to create as many characters as they can come up with. These characters can then be uploaded and shared with all your closest friends. You can even download someone else's character and change it to suit your own twisted imagination.
Oh yeah, Saints Row 3 is going to awesome. Or at least awesomely bizarre.