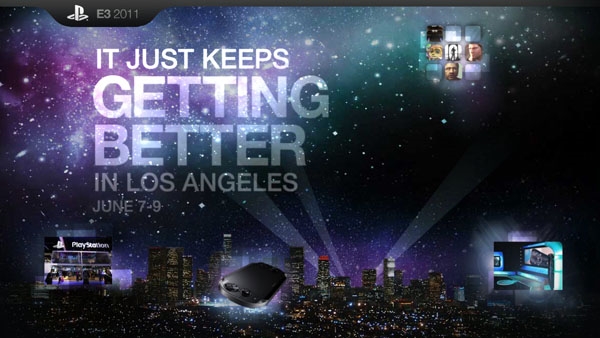 Sony has launched their official E3 2011 website with the tagline "It Just Keeps Getting Better." While most people expect Sony to be in damage control mode at this year's expo, the console-maker does have a pretty stellar lineup of stuff planned for the big show:
The Next Generation Portable (NGP)
Infamous 2 (PS3)
Ratchet & Clank: All 4 One (PS3)
Resistance 3
Twisted Metal (PS3)
Uncharted 3: Drake's Deception (PS3)
Sony also plans to surprise gamers with at least four additional announcements. We can only speculate what they might be but the publisher has plenty of other games in the pipeline including the recently announced Starhawk, The Last Guardian, the Ico & Shadow of the Colossus Collection and Sly 4.
It could be all of them. It could be none of them. We'll find out for sure on Monday, June 6.