After a wild April that saw major havoc being wreaked on the PlayStation Network and several high profile releases in Mortal Kombat, Portal 2 and SOCOM 4, it'll be hard for May to compete. And with a slew of delays, the already slim May slate has gotten even slimmer over the last few weeks. But that doesn't mean we aren't on the brink of something big. So join us in la-la-land for a look at what we want to play in May:

John Scalzo
Editor-In-Chief
With all of the recent delays, May's release slate is not as lively as it could it have been. But there are still games that I am very much looking forward to. Bethesda's Brink promises to combine parkour with gunplay and a story that could prove very interesting. The fact that the publisher is pushing Brink's release up a week also has me intrigued. Speaking of story, L.A. Noire is finally ready for release and I'm thrilled that I'll be able to play as a real detective gathering clues and interviewing suspects instead of gunning down gangsters Dirty Harry style. But then I wonder just how fun a game based on reading facial cues can be.
Finally, we've got Lego Pirates of the Caribbean, a booty-filled romp through the world of Jack Sparrow… in Lego form, of course. The game lends itself well to the now tried-and-true Lego formula; replace blasters with pistols and Lightsabers with cutlasses and we got ourselves a game. It can't be any worse than the third movie…

Nicole Kline
Senior Editor
What a tremendous bummer! The latest in the F.E.A.R. series, F.3.A.R., has been delayed yet again, pushing one of my most-anticipated games of 2011 back to June. I guess I'll just have to be satisfied with Brink, which I played at PAX East and have been excited about for some time. With all of the customizations and what looks to be an interesting story, I don't think I'm going to be disappointed. Hopefully that will keep me occupied for at least a week, because once L.A. Noire comes out, I don't know when I'll see the light of day again. In the meantime, I'm finishing up Pokemon Black Version and returning to Pokemon SoulSilver Version, as well as playing more Portal 2 cooperative play with Mike Gutierrez. Even when there's not a huge list of games coming out, I've got enough in my library to keep me happy and occupied!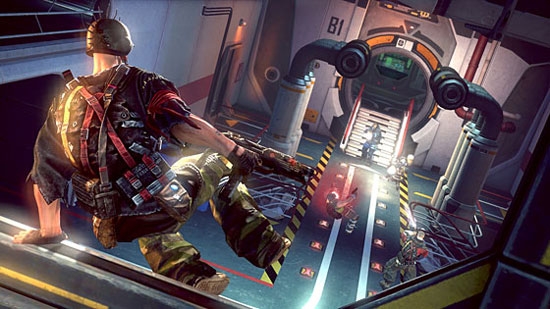 Mike Gutierrez
News Editor
May's promising to be another solid month with some big titles across a decent amount of genres. My personal one to watch is MotorStorm: Apocalypse, the latest in the PlayStation 3's juggernaut off-road racing franchise. The original MotorStorm was the first game I got on my PS3 and I really lost myself in its large vehicle roster, wide-open courses, exploitable terrain, and focus on track memorization. MotorStorm: Pacific Rift and the portable Arctic Edge both kept the variety coming in the series, but the next iteration blows away any expectations die-hard 'Stormers could have had. After playing the game at PAX Prime and the PlayStation Lounge at New York's Sony Style store, I must confess that I'm extremely jealous of anyone with a 3D HDTV. The things they do in this game are quite possibly the best argument for 3D as the future of gaming, but I'm just hoping the team at Evolution Studios delivers us another memorable racer.
I'm also extremely excited for Brink, which I had a blast playing with Nicole at PAX East. I'm a fan of any game that breaks away from the standard, "up to sixteen players, one gametype per session" matchmaking cliche that nearly every studio today seems content limiting themselves to. The shooters that I like the most dare to be a little more creative, and Brink seems to be trying very hard to join them. The gunplay is somewhat generic and the graphics aren't that impressive on consoles, but the focus on teamwork and the rewards for playing your position may make this one of the most addicting games of 2011.
Finally, if I had a computer that could run it, The Witcher 2: Assassin's of Kings would probably be a quick purchase for me, as it's looking pretty enticing.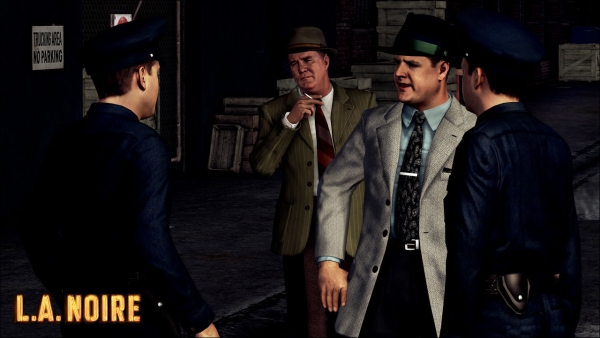 Ryan Littlefield
Podcast Producer
May is exactly what I need. L.A. Noire is the only game I'm looking forward to from this month. While it isn't a super high priority for me, I'll get around to it eventually. I think May is going to be a great time for me to catch up on some of the other games I've been working on – Star Ocean: The Last Hope, Persona 3, Super Mario Galaxy 2, Ninja Blade, and so on. In addition to these though, I'm really looking forward to coming out of the man cave and enjoying some sunshine. Time to do a little video game spring cleaning: clearing out the clutter, and getting ready for some serious summer gaming!

Adam Woolcott
West Coast Editor
May is, in many ways, a repeat of April. While there's a handful of high-profile releases, only a couple catch my radar. First off is Rockstar's L.A. Noire, a game that's been a long, long time in the making. As a fan of 1) the culture of the front half of the 20th century, and 2) open world games, L.A. Noire is right in my gaming wheelhouse. Not only is it looking like another unique game from Rockstar, it has some very innovative technology underneath it, with that eerily realistic facial technology. Also, later in the month, the third Dirt game arrives in stores. The first two games in the series were slightly controversial for their reduction of straight-up rally racing, but both were still high quality off-road titles. Dirt 3 continues the trend of presenting intense dirt driving, with the addition of Gymkhana adding to the insanity. Codemasters knows their racing, and Dirt 3 looks to keep that going. Otherwise, May will continue my current crusade against my extra large backlog.
What are you looking forward to? Leave us a comment! And continue on to page two for a full listing of the rest of the new releases in May.