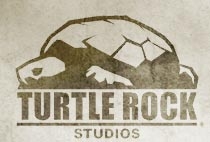 As Left 4 Dead's development was coming to an end, Valve wisely acquired the team behind the zombie shooter, Turtle Rock Studios. After the game shipped, Turtle Rock seemed to slink away and their name was no where to be found on Left 4 Dead 2.
During Turtle Rock's hiatus, the studio ecaped from Valve and reformed as an independent entity in 2010. Now, THQ has announced an alliance with the muliplayer shooter specialists to produce a new, unnamed multiplayer first person shooter for release in 2013.
"We're thrilled to be working with THQ," said Phil Robb, COO, Turtle Rock Studios. "This project is the most ambitious thing we've ever attempted, and we're inspired by the support THQ has shown to help us realize that vision. We're going to take the first person shooter experience to a whole new level, and we can't wait to show the game for the first time in the months ahead."
"Our quest to sign the best artists and work with the best talent continues," said Danny Bilson, EVP Core Games, THQ. "Turtle Rock Studios is responsible for one of the most original, critically acclaimed co-operative games of this generation, and we are incredibly excited to be working with them on their next project, which looks set to make a similar impact in the multiplayer space."
The Turtle Rock/THQ project will not be shown at E3, but a full reveal is planned for a later date.