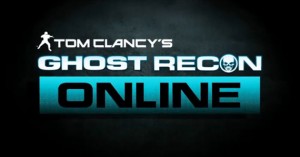 At Warp Zoned, we're expecting more info to be released on Tom Clancy's Ghost Recon: Future Soldier at E3, but today Ubisoft has detailed another upcoming game in the franchise. Ghost Recon Online will be a third-person, cover-based, free-to-play online multiplayer PC shooter, with features aiming to "rival the quality of those traditionally seen only in retail games."
On paper, it's looking like the game will do just that. With three classes, customizable weapons, persistent progression features, lobbies, live support, and "rich graphical environments and maps," Ghost Recon Online could be a heavy hitter in emerging online markets. Taking a cue from the recent success of Champions Online, the game will offer premium content to purchase while the core experience remains free.
Between this and Battlefield Play4Free, the landscape of online shooters sure is evolving. No date was specified, but Ghost Recon Online will go into closed beta sometime this summer.