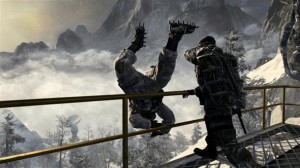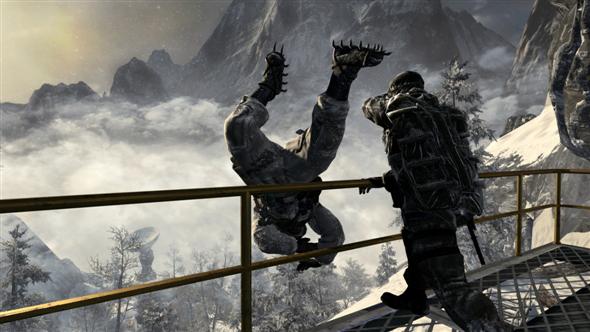 Confirming everything from yesterday's leak, Activision has announced that the third map pack for Call of Duty: Black Ops will be available to download from the Xbox Live Marketplace on June 28. As always, the pack will be priced at 1200 Microsoft Points ($15).
The CoD: Black Ops Annihilation Map Pack will consist of four multiplayer maps (Hangar 18, Drive-In, Silo and Hazard) and a new "Zombies experience" known as Shangri-La.
"Shangri-La [is] an exotic and mysterious map filled with deadly traps, dark secrets and innovative gameplay that will challenge even the most daring zombie hunters," said Treyarch Studio Head, Mark Lamia.
If you plan on picking up the map pack, you might also want to know Activision plans to pair it with a Double XP Weekend beginning Friday, July 1.
The Annihilation Map Pack will also be released for the PC and PS3 at a later date.