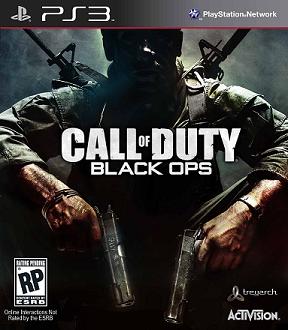 Every Call of Duty: Black Ops player can now enjoy the Escalation Map Pack as the add-on was added to the PlayStation Store today. It's priced at $15 and includes four new maps, "Zoo," "Convoy," "Hotel" and "Stockpile," along with the "Call of the Dead" Zombies map. Don't forget, today is also the start of a Black Ops Double XP Weekend. It runs all weekend and concludes on Sunday, June 12.
"For the millions of dedicated fans playing Black Ops each and every day online around the world, we crafted for them unique multiplayer maps and experiences with Escalation, that will allow PS3 players to continue enjoying the game for a long time to come," said Treyarch Studio Head, Mark Lamia. "And with Call of the Dead, we went all out to give our loyal Zombie fans a totally new creative to enjoy."
Also newly added to the store is a digital download of Tom Clancy's Ghost Recon: Advanced Warfighter 2 and a bevy of E3-related videos. You can find a full list of available videos at the PlayStation.Blog.