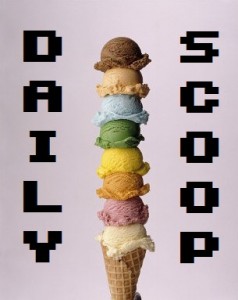 It's Wednesday at last! The middle of the week is upon us, in all its glory. Can you see Friday there, just over the crest?
The black hole created by yesterday's Gold Box Event left us with only Amazon's Deal of the Day in video games, which is WB's Scribblenauts for the Nintendo DS. At $12.99, it's almost worth buying, but considering this game was so disappointing I didn't even bother with Super Scribblenauts, I would pass. In fact, I would probably recommend getting the second one instead, even though I don't have the heart to get it myself. I'm just too sad.
But hey, at least there are some amazing t-shirts today! The most relevant one to your interests, dear reader, is today's Ript shirt, which is called "Super Subzero Bros" and is one of the greatest things ever created: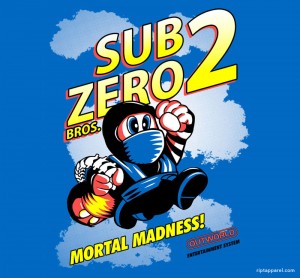 Instabuy.