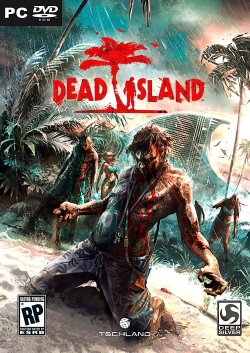 Deep Silver has announced they'll be bringing two games to this year's E3 Expo: the zombie FPS Dead Island and the pirate RPG Risen 2: Dark Waters.
More information on both games can be found right here, in case they haven't pinged your gamer radar yet:
Dead Island (PC, PS3, Xbox 360)
Dead Island, the upcoming gruesome zombie action game with RPG elements by renowned developer Techland, combines first-person action with a heavy focus on melee combat, character development and customisation of a vast array of weapons. All of these gameplay features are presented in a dark story inspired by classic zombie movies with a gritty and engrossing campaign that can be played with up to four players in co-op mode.
Set in an open world tropical island, hordes of different festering zombies await players around every corner while they embark on a variety of thrilling missions through the holiday resort. With firearms and ammunition being scarce the player must rely on discovering and utilising items as weapons for self-defense and fighting off zombie hordes in intense melee combat. A diverse range of items can be collected and will later serve to transform the player's ordinary makeshift weapons into serious instruments of destruction.
Risen 2: Dark Waters (PC, PS3, Xbox 360)
Piranha Bytes combines Risen's authentic role-playing gameplay with a fresh setting, new content, further-developed technology and multiple, thematically varied islands. With its highly interactive game world and dynamic day/night rotation – influencing countless aspects of the world – Risen 2 allows players to plunge into one of the most intense role-playing worlds ever created.