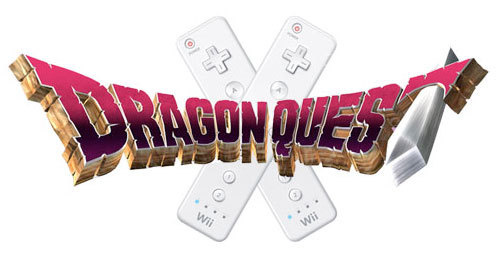 Many long-time fans were disappointed to learn that neither Dragon Quest IX nor Dragon Quest X would be heading to the PlayStation 3. Given what Level-5 did for the series on the PS2, one could only salivate at the idea of a HD Dragon Quest. However, that dream just might become a reality.
Andriasang reports that Square Enix CEO Yoichi Wada faced a good deal of harsh questions today, such as if Dragon Quest Collection will actually sell, given it features un-updated ports of the Famicom (NES) and Super Famicom (SNES) versions of the games. Wada responded yes, since they're being left untouched to celebrate the series' 25th anniversary. But another question came up, asking to know the logic of releasing DQX, a flagship title, on the Wii, a console past its prime.
Wada responded by stressing the importance of considering releasing the game on both the Wii and the upcoming Wii U. He also disclosed that Square Enix is already investigating their technical options when it comes to Nintendo's HD platform.
Warp Zoned Podcast Producer Ryan Littlefield and I were discussing the potential uses for the Wii U's controller for RPGs specifically, and I'm thinking the map system in DQVIII could make a great move here. While your favorite podcast personalities remain speculating, we can expect to learn more details about Dragon Quest X later this year.