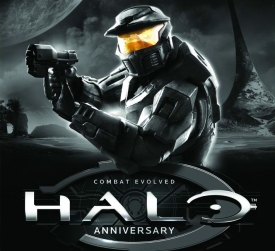 Phil Spencer, the head of Microsoft Game Studios, sat down with GameSpot AU at E3 2011 and confirmed that Kinect support will be included in Halo: Combat Evolved Anniversary:
"Obviously, as a first-party, we believe that Kinect will be important to all genres of games. Be it racing games like Forza, combat games like Ryse and even games like Halo: Anniversary has Kinect integration," Spencer said.
With confirmation out of the way, now comes the fun part… speculation on just how Kinect support will work in Halo Anniversary. We'll have all Summer to think about it as Halo: Combat Evolved Anniversary is scheduled for a November 15 release on the Xbox 360.