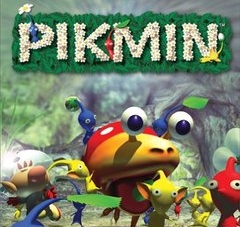 Every year after Nintendo's E3 press conference, Shigeru Miyamoto holds the Nintendo Developers Roundtable. The roundtable is a more intimate gathering of press and Nintendo personnel which Miyamoto uses to talk about concepts and ideas that either wouldn't be a good fit for a splashy media presentation or are too early in development to truly talk about.
At the 2007 Nintendo Developers Roundtable, Nintendo's guru of games revealed that Pikmin 3 was in development for the Wii. The game quickly become the subject of this year's discussion as well, prompting Miyamoto to confirm the game has jumped to the Wii U:
"We really did want to release Pikmin this year in honor of [the series' 10-year] celebration," Miyamoto told the crowd. "Earlier, someone asked if we're working on any other Wii games after Skyward Sword. Well, Pikmin was a Wii game we were working on.

"However, as we've been working on Wii U hardware and I've been looking at those high-definition graphics and that beautiful controller, I've been getting the feeling I wanted to see Pikmin there instead."
Pikmin 3 has never been publicly shown since its 2007 "announcement." Perhaps we'll learn more about its HD makeover (and get an official announcement!) at E3 2012.
[Source: 1UP]