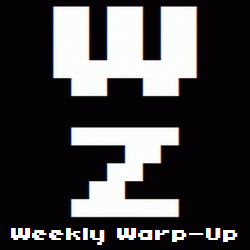 No, that's not a typo. Welcome to the Weekly Warp-Up, your weekly wrap-up of the biggest and the best articles posted at Warp Zoned this week…
Summer is upon us, and that means the amount of announcements coming out of the game industry will be slowing to a crawl. But there's still some interesting stuff out there this week.
Get Warp Zoned!
This week we examined the battle for your rental dollar and compared Redbox vs Gamefly. While both have their positives and negatives, our final decision may surprise you.
Hit the jump for the rest of the Weekly Warp-Up.
The Week in Reviews…
The Week in New Games…
Amazing Paperboy Delivers…
It's a Secret to Everybody…
And Finally…
The COO of Microsoft's Xbox Division doesn't like the chances for the 3DS and the PlayStation Vita.