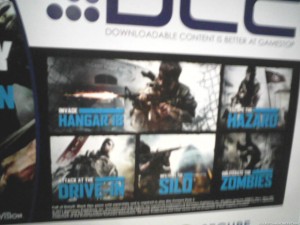 All you Call of Duty: Black Ops players on the PC and PS3 won't have to wait any longer, the Annihilation Map Pack is now available to download.
In case you missed it, the pack includes four new multiplayer maps: "Hangar 18" (located within Area 51), "Drive-In" (a 60s American Drive-In theater), "Silo" (a massive secret Soviet nuclear missile site) and "Hazard" (a coastal golf course on the cliff sides of Cuba). A new Zombies Mode map, "Shangri-La," resurrects everyone's favorite undead monsters in an island paradise.
"Annihilation delivers four of the best Black Ops multiplayer maps, and a mind blowing new Zombies experience with Shangri La," said Treyarch Studio Head, Mark Lamia. "With Annihilation, fans are really going to have a lot of fun continuing to play Black Ops online for a long time to come."
The Annihilation Map Pack will be available to download for $14.99.