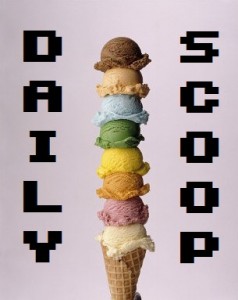 The 4th of July has come and gone, but the savings still remain! The Internet is buzzing with deals, deals, deals. How many games did you buy this weekend?
Amazon's Deal of the Day in video games today is Namco's Tekken 6 Limited Edition Wireless Fight Stick Bundle for the Xbox 360. It's just $37.99 today, and includes the game, the Hori fight stick, and an art book. This is a good deal for any fan of the franchise! Also on Amazon is this ridiculous buy one, get one free sale, which includes Mini Ninjas for $25.55 on the PS3, Lost Planet 2 for $19.82 on the Xbox 360, this insane Wii Bowling Ball for $16.54, and much, much more. In addition to all that, Amazon's also having another weekly deal, with Duke Nukem Forever at $37.99 for the regular edition and $79.99 for the Balls of Steel Edition, Hunted: The Demon's Forge at $39.99 on PS3 and Xbox 360 and $29.99 on PC, and Mystery Case Files: The Malgrave Incident for the DS only $14.99. Whew. That's a lotta deals!
And there's still more. Gamestop is also having a sale, with Tron: Evolution Collectors Edition for the PS3 and Xbox 360 marked down to $49.99 from $129.99, as well as God of War III for $14.99 (OMG). And F.3.A.R. seems to be on sale everywhere – it's $39.99 on consoles and $29.99 on PC at Gamestop, and they're also running a deal where you can get it bundled with the DVD or Blu-ray of Sucker Punch for $64.99 and $74.99, respectively. Now's your chance to grab some games on the cheap!
No gaming t-shirts, but today's Ript shirt gave me pause: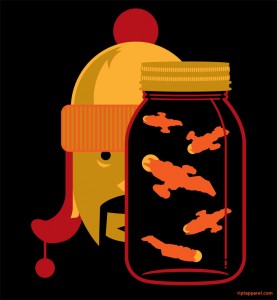 A "Firefly"/Alice in Chains mashup? Be still my beating heart.