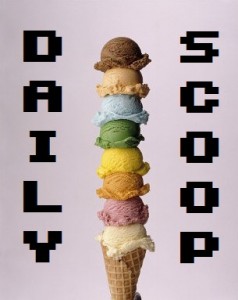 What I mean by BioShock day is that today heralds the release of the prequel novel, BioShock: Rapture! I'm hoping it's a good one. It'll be my first ever video game novel! I've wanted to start reading them for a while now, but I just never had the time. This one looks too good to pass up!
The Internet has some good deals for us today! Amazon's Deal of the Day in video games is Aksys' Record of Agarest War for the Xbox 360, on sale today at half price for $24.99. Also of note is the big Target sale on video games, which has a slew of games marked down to $27 (like Disney's Epic Mickey), some marked down to $37 (like Child of Eden), and some at the seemingly random price of $37.99 (OK, just Duke Nukem Forever and both versions of L.A. Noire). Whew! Savings, savings, savings.
And I think today's Tee Fury, "She Wants Revenge," is destined for greatness: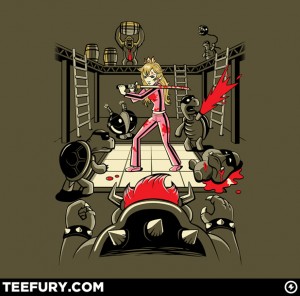 A Mario/"Kill Bill" mashup? Who doesn't love that?