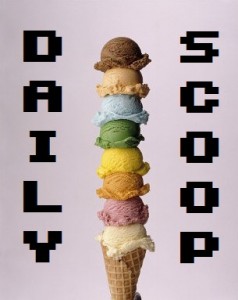 On my way home from work yesterday, I passed by a kitten adoption that was going down right on the street from someone's car, and I got to hold two 1-month-old kittens. They were so sweet and tiny and lovable! And if I didn't have two jealous cats, I probably would have brought one of them home. As it stands, I had to make due with just cuddling them. And I think everyone would be happier if their evening commute included holding sweet baby kittens!
Anyway! Back on track! Amazon's Deal of the Day in video games is Nintendo's Kirby's Epic Yarn for the Wii! It's on sale for $29.99, which in the grand scheme of how often big Nintendo classics actually go on sale, is a pretty good deal. Pick it up if you like cute things and haven't been able to love on any kittens lately!
Also worth noting is the crazy PSN sale happening right now. The most insane part of it is that you can get Borderlands and all of the expansions for $14.99, which is absolutely absurd. Buy this immediately if you do not have this game! It's complete and total robbery, as in you are robbing them blind. This is a steal at twice the price! They've also got deals on two other 2K games – BioShock 2 and Mafia 2. You can get the DLC bundles for $10.99 and $14.99, respectively. Damn.
No game-related shirts today, but I have a fondness for today's Tee Fury, which is called "Master's Ruin," and is described as a He-Man/Sailor Jerry mashup: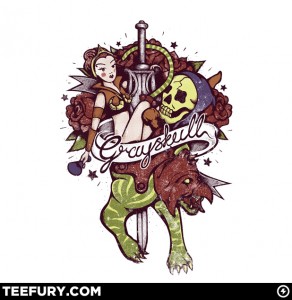 By the power of Grayskull!