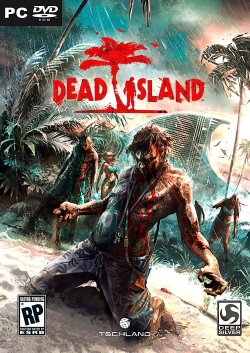 After months of teasing, Deep Silver has finally announced an official release date for Dead Island. The first person zombie game will be available for the PC, PS3 and Xbox 360 on September 6.
To help celebrate the game's pending release, Deep Silver plans to hold a master class at Comic-Con to explore "society's fascination with the Zombie genre as a whole, and demonstrate how creative talent are harnessing medical science to define and explore horror entertainment in more realistic (and therefore more frightening and engaging) ways." The panelists represent some of the foremost experts in the field of zombology and will surely provide a lively (so to speak) discussion:
Max Brooks, universal zombie expert and author of The Zombie Survival Guide, World War Z and The Zombie Survival Guide: Recorded Attacks
Haris Orkin, writer of the anticipated video game, Dead Island
Steve Schlozman, M.D., author of The Zombie Autopsies and assistant professor of psychiatry, Harvard Medical School
Bradley Voytek, Ph.D., Post-doctoral Fellow: Neuroscience, University of California, San Francisco
Andrew Groen, freelance journalist and editor of GamePro Magazine's "Real Science" column
Bruce Geryk, M.D., Resident Physician, Department of Neurosurgery, University of North Carolina Hospitals
The panel, titled "The Science of Zombies," will be held at the San Diego Convention Center – Room 8 on July 22 at 7:30 PM.