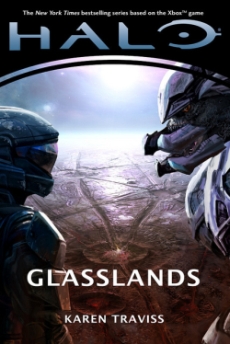 Tor Books and their Halo fiction factory continues to roll with Halo: Glasslands this October. Glasslands was written by Karen Traviss and is the beginning of a new trilogy that sets the stage for Halo 4 in the aftermath of Halo: Ghosts of Onyx.
"Although Karen's novel deals with the characters and events from 'Ghosts of Onyx,' it's the wonderful new characters and scenarios that she brings so vividly to life that will excite Halo fiction fans," says Frank O'Connor, Franchise Development Director for 343 Industries. "We get an incredible opportunity to explore the Halo universe in the aftermath of the Covenant war, and unveil some mysteries and storylines that will connect readers to a compelling corner of the Halo universe. I can't wait for readers to enjoy this book as much as we have."
Halo: Glasslands will be available in stores in paperback and on compact disc on October 25, 2011.