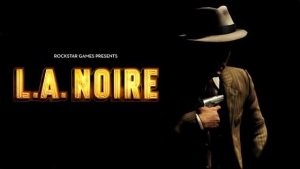 Team Bondi co-founder Brendan McNamara told the relaunched PSM3 that they had to nix the Bunko and Burglary desk from L.A. Noire because it wouldn't all fit onto one Blu-ray.
"We had a Bunko and Burglary desk – bunko is fraud and burglary is just people robbing houses and stuff – we had eleven full cases for that, which we wrote and did the design for to a certain extent – we even did the art for them too, but it just got to a point where we were never going to fit it on one Blu-ray," McNamara said.
Evidently there was also a mechanic planned where if you failed a case, you would be chewed out by your boss and demoted to doing smaller cases out in the world until you were called back to the main story missions.
"It just becomes super prohibitive at that point. I think there might have been a better arc if we did do that – you get more of a chance to introduce different things – but in terms of the overall experience I think we did pretty well."
I think our very own Nicole Kline would agree in her review.