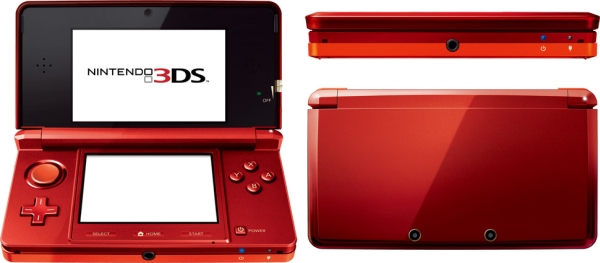 It's no secret that the 3DS is not selling as well as Nintendo would like. That will all change on August 12 when the publisher plans to cut the price of their latest handheld to $169.99. That's an astounding $80 price drop from its current price of $249.99.
The Big N has given tentative release dates (and final titles) to their biggest 3DS games of the Fall. Super Mario 3D Land will launch in November, Mario Kart 7 will follow in December and Kid Icarus: Uprising will land in stores "during the holiday season."
So everyone thinking about buying a 3DS should wait two weeks, right? Not so fast. Nintendo has also announced the Nintendo 3DS Ambassador program, a sort of "thank you" to everyone who bought a 3DS at the original price point. Nintendo plans to shower everyone who accesses the 3DS eShop before midnight on August 11 with 20 Virtual Console downloads… all for free.
And these games aren't castoffs Nintendo couldn't sell to Captain N, they're bona fide classics in their own right. Want the full list, hit the jump.
On September 1, 3DS Ambassadors will receive ten NES Virtual Console games for free. Sometime after that, these games will be offered for sale on the eShop, but they'll still be free to Ambassadors. The list includes:
Balloon Fight
Donkey Kong Jr.
Ice Climber
The Legend of Zelda
Super Mario Bros.
FIVE MORE GAMES
Towards the end of the year, Ambassadors will receive ten exclusive Game Boy Advance Virtual Console titles that will never be offered to the general public. Again, this list includes a bunch of classics including:
Mario Kart: Super Circuit
Mario vs. Donkey Kong
Metroid Fusion
WarioWare, Inc.: Mega Microgame$
Yoshi's Island: Super Mario Advance 3
FIVE MORE GAMES
Oh, Nintendo. Why do you torture me so? I want those games, but I also don't want to pay $250 for a 3DS. What do I do? And what would you do?