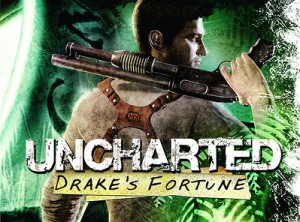 Neil Burger, director of Limitless, The Illusionist, and The Lucky Ones, is in negotiations to write and direct the movie adaptation for Uncharted: Drake's Fortune, Variety has reported. David O. Russell left, citing creative differences, and it seems as though the first draft for the movie, written by Thomas Dean Donnelly and Joshua Oppenheimer, is going to be canned in lieu of whatever Burger has pitched.
This is good news for fans. Hopefully no Russell means no Mark Wahlberg, and no ridiculous storyline involving Drake's uncle (I mean, come on, seriously?). Maybe dreams do come true for fanboys and either Nolan North or Nathan Fillion will get to play the part of Drake. Whatever the case may be, is it safe for me to say "Nathan Drake is back, baby!" yet? Well, I say that every day, so I guess it doesn't matter either way.
Sony's hoping to make a major franchise out of the series, starting with movies, and hopefully ending with books and, I don't know, maybe plushy Sullivans. Uncharted: Drake's Fortune and Uncharted 2: Among Thieves have sold almost six million copies. The next installment in the popular Naughty Dog series, Uncharted 3: Drake's Deception, will be out November 1. I'm expecting it will sell a boatload of copies.