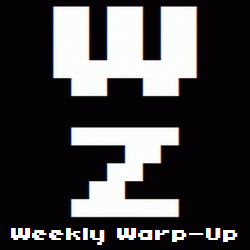 No, that's not a typo. Welcome to the Weekly Warp-Up, your weekly wrap-up of the biggest and the best articles posted at Warp Zoned this week…
Get Warp Zoned!
The Summer heat is definitely making everyone delirious in Episode 15 of the Warp Zoned Podcast. Podcast Producer Ryan Littlefield is joined by Editor-in-Chief John Scalzo, News Editor Mike Gutierrez, Senior Editor Nicole Kline and Contributing Writer Chris Urie in a show for the ages! The group ping pongs from topic-to-topic including what they're playing, what they think of EA's plan to close down a dozen multiplayer servers in August and how every game gets a big special edition these days.
Hit the jump for the rest of the Weekly Warp-Up.
The Week in New Games…
Amazing Paperboy Delivers…
It's a Secret to Everybody…
And Finally…
Namco Bandai wants to put your name in Soul Calibur V.