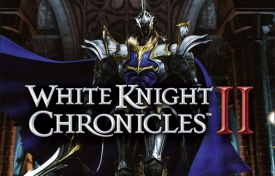 Can I keep him, Ma?
D3 Publisher had initially scheduled White Knight Chronicles II for a Summer 2011 release. But, as the Summer started, the game disappeared from upcoming release calendars.
Thankfully, D3's Miki Takahashi rides to the rescue and has assured readers of the PlayStation.Blog that the game will be released this September. And in case you missed out on the first game, he also wanted to remind everyone that every copy of WKC2 will include a newly remastered edition of the original White Knight Chronicles.
That's a lot of RPG for one package.