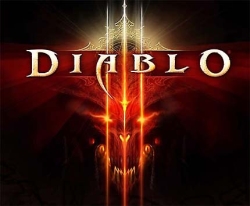 Blizzard CEO Mike Morhaime took the stage during Activision's quarterly financial briefing to talk a little more about the developer's big upcoming game, Diablo III. There's been a ton of speculation about D3's release date and Morhaime stoked the fires a little bit by revealing he wants to release the game in 2011. However, he was quick to point out that Diablo III still doesn't have an official release date:
"Diablo III is still on track to go into external beta testing later this quarter. And we are still working hard to ship the game before the end of the year. However, we're not ready to commit to a release date at this time."
After all the hints that the real release date would be sometime in 2012, it would be amazing if Blizzard could get Diablo III out in 2011. But then I remember the rules of being a kid and whenever the adults said "we'll see" it always meant "no."
Prove me wrong, Blizzard, prove me wrong.