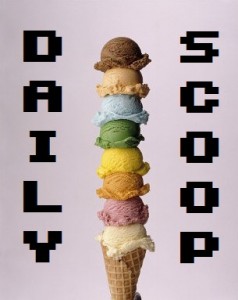 25 days until PAX Prime! Who's getting excited?!?! I know I am! I may even participate in the Triwizard drinking tournament this year. Gryffindor FTW!
Amazon's Deal of the Day in video games today is Zoo Games' Minute To Win It, on sale for $9.99 for both the Wii and the Nintendo DS. The weekly deal is fresh as well – $16.99 for Dragon Quest IV: Chapters of the Chosen, $19.99 for Dragon Quest V: Hand of the Heavenly Bride, $39.99 for Kinect title Wipeout In the Zone, and a deal to buy uDraw Studio, get a uDraw game free. There's also a lightning deal today – "Seamless connectivity for your Rock Band 3." That'll be up at 10 AM PDT/1 PM EST! Update: it's the Rock Band 3 Midi PRO-Adapter for $25!
Today's Qwertee is called "I'm a Potato" and I bet you can already guess what it's referencing: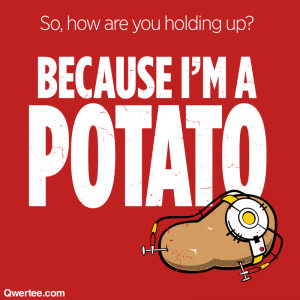 Hee!