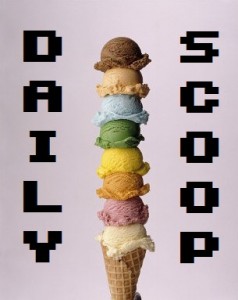 I had way more fun this weekend than I thought humanly possible! The Philadelphia Geek Awards were amazing (check out what you missed!), I played loads of Dungeons & Dragons, and I got to spend yesterday with my family. It was low on video games, but with PAX Prime coming up in just a few days (eeeee!), I'll be making up for that soon enough.
Amazon's Deal of the Day in video games today is EA Sports MMA for $9.99 on the PlayStation 3. Also, the PC MMO Hello Kitty Online Premier Edition is just $5.56! The two new weekly deals are a discount on Kinect game Brunswick Pro Bowling, which is $27.08, and the other is buy Disney Epic Mickey, get another Disney game from that list free. That means you could get Disney Epic Mickey and Disney Sing It: Party Hits for $29.99. ZOMG.
Nothing in the t-shirt world today, unless you aim to misbehave: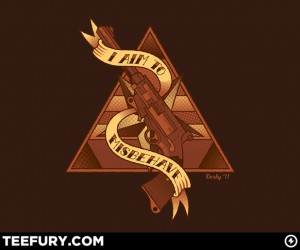 Yeah Tee Fury!