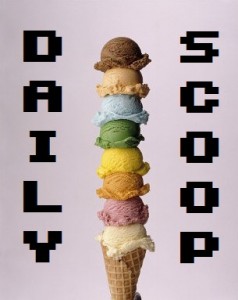 It's Thursday! And Ryan Littlefield and I have off tomorrow! Which means we are going to be playing a crapload of Borderlands. Want to join us? Leave a comment and tell us your PSN name and we'll add you to the mix! We're level 27, and we're running around Earl's Scrapyard, I think. Come on and take a riiiiiiiiiiiiiide!
Anyway, Amazon's Deal of the Day in video games today is none other than Sega's Valkyria Chronicles II for the PSP. It's 50% off at $19.99 today, and that really is a great deal. This strategy RPG is not just a pretty face – it's also got a great and complex battle system and a fantastic story. Add in there that you can play with a friend and the potential is almost limitless!
No game related t-shirts, but today's shirt.w00t is extra cute: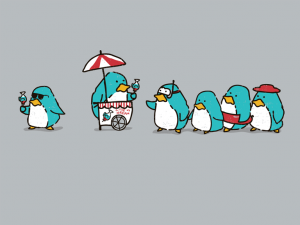 It's called "This Ice Cream Looks Fishy." Hehehe!