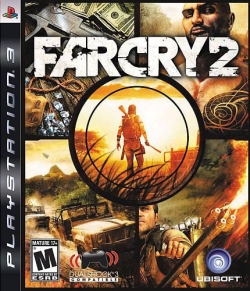 It's Tuesday Wednesday and the latest update to the PlayStation Store includes a pair of highly anticipated demos and a downloadable version of Ubisoft's Far Cry 2.
If a first person shooter like Far Cry 2 isn't your thing, feel free to download the demos for Madden NFL 12 or Driver: San Francisco. And don't forget that Freddy Krueger dreams his way into Mortal Kombat in this update as well.
Oh, Sony has also marked down several DLC packs in a big way this week. Look for good prices on Grand Theft Auto IV: The Ballad of Gay Tony, Grand Theft Auto IV: The Lost and Damned and the all of the Red Dead Redemption downloadable expansions.
More information on all of the additions found in this week's PlayStation Store update can be found at the PlayStation.Blog.