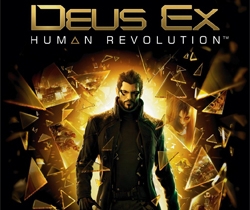 The Deus Ex: Human Revolution/GameStop kerfuffle is over and the executives at GameStop appear to be really sorry.
After removing an OnLive coupon from every copy of the PC version of the title, GameStop's customers were resaonably upset. To make this mess right (or make their customers "whole" as Judge Milan would say), GameStop is offering a $50 gift card and a Buy Two, Get One Free coupon on all used games to anyone who bought Deus Ex 3 on the PC. That is way more than making someone "whole" as the original coupon was only good for an OnLive-capable version of Deus Ex: Human Revolution.
While it's still not completely clear that what GameStop did was legal (though Deus Ex publisher Square Enix was OK with it), this goes a long way towards making the bad press disappear.
You can read GameStop's complete apology at Kotaku.