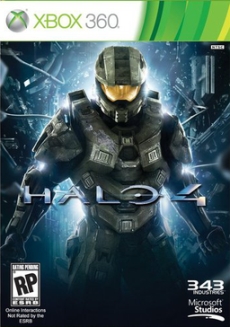 While there wasn't a new trailer, the Halo 4 panel at PAX Prime has revealed a bit more about the Master Chief's next adventure.
Developer 343 Industries is referring to the three-part story that'll begin with Halo 4 as The Reclaimer Trilogy. According to Creative Director Josh Holmes, the game will look deeper at the Master Chief than ever before: "It's a little bit about getting closer to that character than we have in past games." Part of this character study will involve John-117's relationship with Cortana, his AI companion.
But Franchise Director Frank O'Connor assured those in attendance that discovering more about the Master Chief's character won't be the only exploration players experience in Halo 4. He confirmed that the game will feature more glimpses into the Forerunner civilization, including buildings and technology that "[aren't] completely dead."
Finally, O'Connor passed along some bad news, confirming that there won't be any Halo 4 multiplayer beta access codes included with Halo: Combat Evolved Anniversary.
[Source: GameSpot]