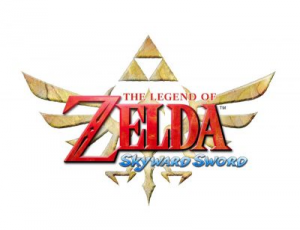 After teasing the game at two straight E3s, Nintendo is ready to say "we're gonna fly now" and tagged The Legend of Zelda: Skyward Sword with a November 20 release date.
While Nintendo has always maintained that Skyward Sword would be the first chronological Zelda game, they're now saying it "sets the foundation" for The Legend of Zelda: Ocarina of Time. Is it possible we'll finally get the unified Zelda timeline we've been waiting for?
"The Legend of Zelda: Skyward Sword is the biggest game in the series yet," said Scott Moffitt, Nintendo of America's executive vice president of Sales & Marketing. "We've just scratched the surface of this massive experience, and we look forward to sharing additional details with fans as we approach the November 20 launch."
Skyward Sword will require the Wii Remote Plus (or a regular Wii Remote with a MotionPlus dongle attached) to move Link through a cloud city, a vast overworld and dark dungeons. Link will also pilot a massive bird to traverse this new world, surely making Avatar fans everywhere insanely jealous.