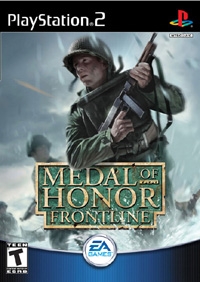 Sony's latest addition to the PlayStation Store should look familar to anyone who purchased EA's Medal of Honor reboot last year. Included in every PS3 copy of the game was a high definition remake of Medal of Honor: Frontline, the franchise's highly acclaimed PS2 debut. Today, Frontline HD became available as a separate PSN download for $14.99.
Also available this week is the PSone Classic Breath of Fire IV. A new entry in Konami's RPG series hasn't received a new entry in almost a decade, so this retro download may be as good as we get for awhile.
A complete list of all of this week's new games and add-ons can be found at the PlayStation.Blog.