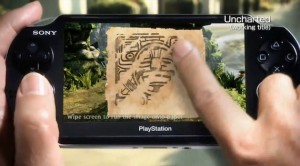 Uh oh. Sony has always been pretty coy when it came to the PlayStation Vita's release date. Kaz Hirai, Sony's Executive Vice President, would always use weasel words like "we plan" and "we hope" when referring to the handheld's proposed 2011 release date. It looks like that was very intentional.
Today, Hirai confirmed that the Vita won't be released in North America or Europe until 2012. But the new PlayStation portable will be released in Japan by the end of the year.
By the time the Vita makes it to America, the 3DS will have a yearlong headstart on its rival. However, Hirai said that Sony has no plans to lower the system's $249 (Wi-Fi model)/$299 (3G model) price.
"We packed so much into the device and made it very affordable. There is no need to lower the price just because somebody else that happens to be in the video game business decided that they were going to lower their price," the executive told reporters.
[Source: Associated Press]