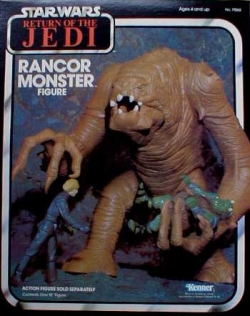 Players won't only be wielding a Lightsaber in this Fall's Kinect Star Wars. In addition to the previously announced podracing sections, the game will also include the option to rampage through the Star Wars universe as the monstrous Rancor.
Promising "intuitive body movements like stomping, charging, roaring, and jumping," players will be able to "grab, toss, and eat Jawas, stormtroopers, droids and other enemies, plus pull TIE fighters out of the sky, fight AT-STs, and destroy everything in sight."
Sounds awesome! Or at least like a great way to let the kids blow off some excess energy. Who's my little Rancor? Yes you are, yes you are.
You can check out all the carnage yourself in a few Rancor-starring screenshots after the break.