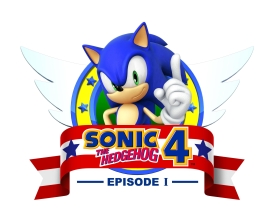 It seems like it has been forever since Sonic The Hedgehog 4: Episode I was released back in October 2010. But after Sega West CEO Mike Hayes confirmed that Episode II is still in production, it looks like we'll all have to wait a little bit longer before we can play as our favorite blue hedgehog with a turbocharger. Sonic the Hedgehog 4: Episode II actually isn't slated to be released until sometime in 2012.
"This year, 2011, is the anniversary, so we're focusing on the celebration title," Sonic Team's Takashi Iikuza said to Eurogamer, "But moving forward to 2012, Sonic will still be going, so I'd hope to provide Episode 2 then."
Excuse me Sega, isn't the whole idea of episodic gaming supposed to be to release multiple small games with shorter development times? Looks like Sega has been palling around with Valve a little too much lately. Has anyone seen Gordon Freeman?