Today is the last day to join 3DS Ambassadors; 3DS is $170 at Target, Walmart already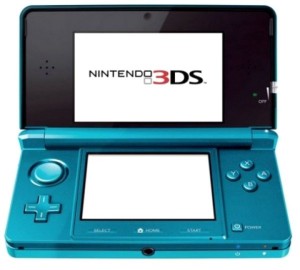 Just a reminder that today is the final day that 3DS owners can log-in to the 3DS eShop to qualify for the 3DS Ambassadors program.
If you still don't own a 3DS but want in on the free games, you might also be interested to learn that Walmart and Target have already dropped the price of the Nintendo handheld. So say goodbye to the $250 3DS and say hello to a much nicer price of $170.
So if you're itching to obtain those free NES/GBA downloads as part of the 3DS Ambassadors program (the 12 titles confirmed so far can be found after the break), today is definitely the day.
NES
Super Mario Bros.
Donkey Kong Jr.
Balloon Fight
Ice Climber
The Legend of Zelda
5 More Games
Game Boy Advance
Yoshi's Island: Super Mario Advance 3
Mario Kart: Super Circuit
Metroid Fusion
WarioWare, Inc: Mega Microgame$
Mario vs. Donkey Kong
Super Mario Advance 4: Super Mario Bros. 3
Kirby & the Amazing Mirror
3 More Games
It's Dangerous To Go Alone! Read This.
A Commenter Is You!
Related Stories From ZergNet.com