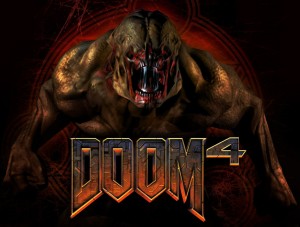 It seems that Doom 4 has been on the backburner lately with everyone's focus on id Software's new game coming out in October, Rage. But with Quakecon 2011 going on, people are curious about Doom 4.
Todd Hollenshead, President of id Software, had this to say: "Id Tech 5 is the basis for Doom 4, and I guess infer what you will… What we're really focused on is getting Rage out the door. Once we're to that point, then we want to transition to how we're going to present Doom 4, what are the talking points, how do we introduce it. Because that stuff hasn't even been determined yet. We're talking about that internally."
He added: "I know everybody's interested. I am too."
Huh. Thanks for the, uh… update? Hey, at least Rage looks awesome.
[Source: IGN]