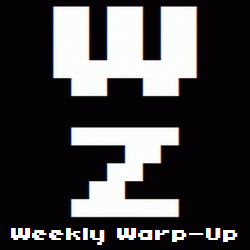 No, that's not a typo. Welcome to the Weekly Warp-Up, your weekly wrap-up of the biggest and the best articles posted at Warp Zoned this week…
Get Warp Zoned!
August continues to plod along with little excitement coming out of the game industry and even fewer new games. But this week we took a hands-on look at the upcoming Driver: San Francisco as well as posted Episode 17 of the Warp Zoned Podcast. The staff discussed a very important topic: Borderlands! What they love, what they hate, and most importantly, how to catch a riiiiiiiiiiiiiiide. We also talked a bit about the new 3DS Ambassador program Nintendo unveiled and we rounded it out with whether or not games are too expensive, what's too much to pay for a game, and why some developers can be real hypocrites about it.
Hit the jump for the rest of the Weekly Warp-Up.
The Week in New Games…
Amazing Paperboy Delivers…
It's a Secret to Everybody…
And Finally…
There was all sorts of movie adaptation news this week: Mortal Kombat: Legacy will be coming to Blu-ray this November; Ridley Scott is working on a Call of Duty-themed short for Call of Duty Elite; and Saved by the Bell has been turned into an interactive YouTube game.